Brick Mantel Books is dedicated to publishing works of literary excellence by new and established authors.
We seek literary fiction that is character-driven, engaging, provocative, lyrical, and artistic, as well as out-of-the-ordinary work that fits our mission. We also publish contemporary, innovative poetry that pushes boundaries. In short, we publish work we have a deep connection to.
We accept full-length novels (between 40,000 and 120,000 words) and poetry books (between 40 and 80 poems suggested). Chapbooks and novellas are not accepted. We are not currently accepting short story collections.
Submission Guidelines
We require that you submit only after you have a finished, polished, final-edit manuscript. Please follow the guidelines as closely as possible to ensure your submission is reviewed.
Please use the Submittable link below to submit your manuscript. We ask that you only submit one manuscript at a time, even if they're different genres. If you want to submit something else based on our response of your first manuscript, you may do so then.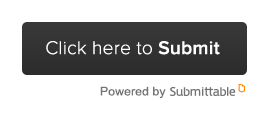 An author/agent-friendly agreement will be sent for review if your proposal sparks our interest. Our contract requires no investment by the author beyond their responsibility to provide a professional, final-edit manuscript. Our standard markets include the United States, Canada, Australia, and the United Kingdom, but can also include the European Union, Japan, Brazil, South Korea, Poland, Germany, and Russia.
---